January 7, 2014
(1899-1963)
Happy Birthday, Francis Poulenc!  Born 115 years ago today!
I'm a huge Poulenc fan.  Here I am at his grave in Paris.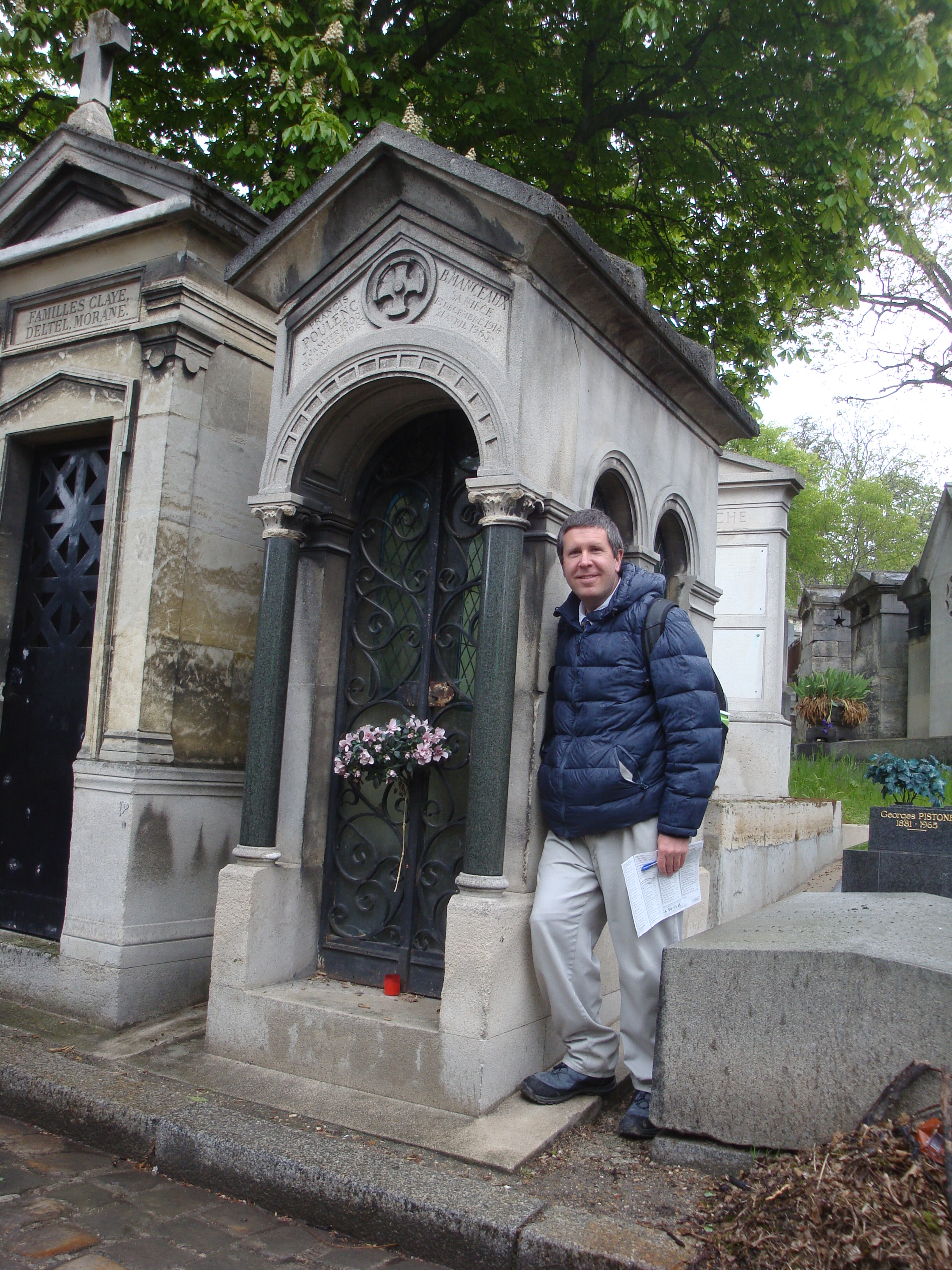 His slow movements often bring me to tears because there's such a strong sense of melancholy and loss or joy and love.  His fast movements are shocking and filled with energy.  When I was a young player first learning Poulenc's Sonata for Clarinet and Piano, I found it dissonant and jarring, but exciting.  Now it remains one of my favorite pieces for clarinet, period!  However, I have to say that my favorite work by Poulenc is his…
TITLE: Sonata for Oboe and Piano.
Here's a link to the entire work:
http://www.youtube.com/watch?v=hY1j_DJDOf8
Even if you only listen to the first 60 seconds or so, I predict you'll hear the immense beauty in this work.
The fast and exciting 2nd movement begins at 5:09.
HIGHLIGHT:  For me the opening of the first movement is the highlight.  I melt upon hearing it every time.  The other highlight is the third movement.  Skip ahead to 9:05 on the YouTube clip and listen to the first 60 seconds and hopefully you will weep with joy.
WHAT'S LEFT TO LISTEN TO BY POULENC?:  Tons, but, since he's in my top ten list of favorite composers, I'm sure I'll succeed at listening to them all.