November 10, 2013
(1693-1766)
Okay, today's entry is a real find! Never heard of Werner before? Me neither. For a brief time he was the organist at Melk Abbey. Here's a picture of my oldest daughter at Melk Abbey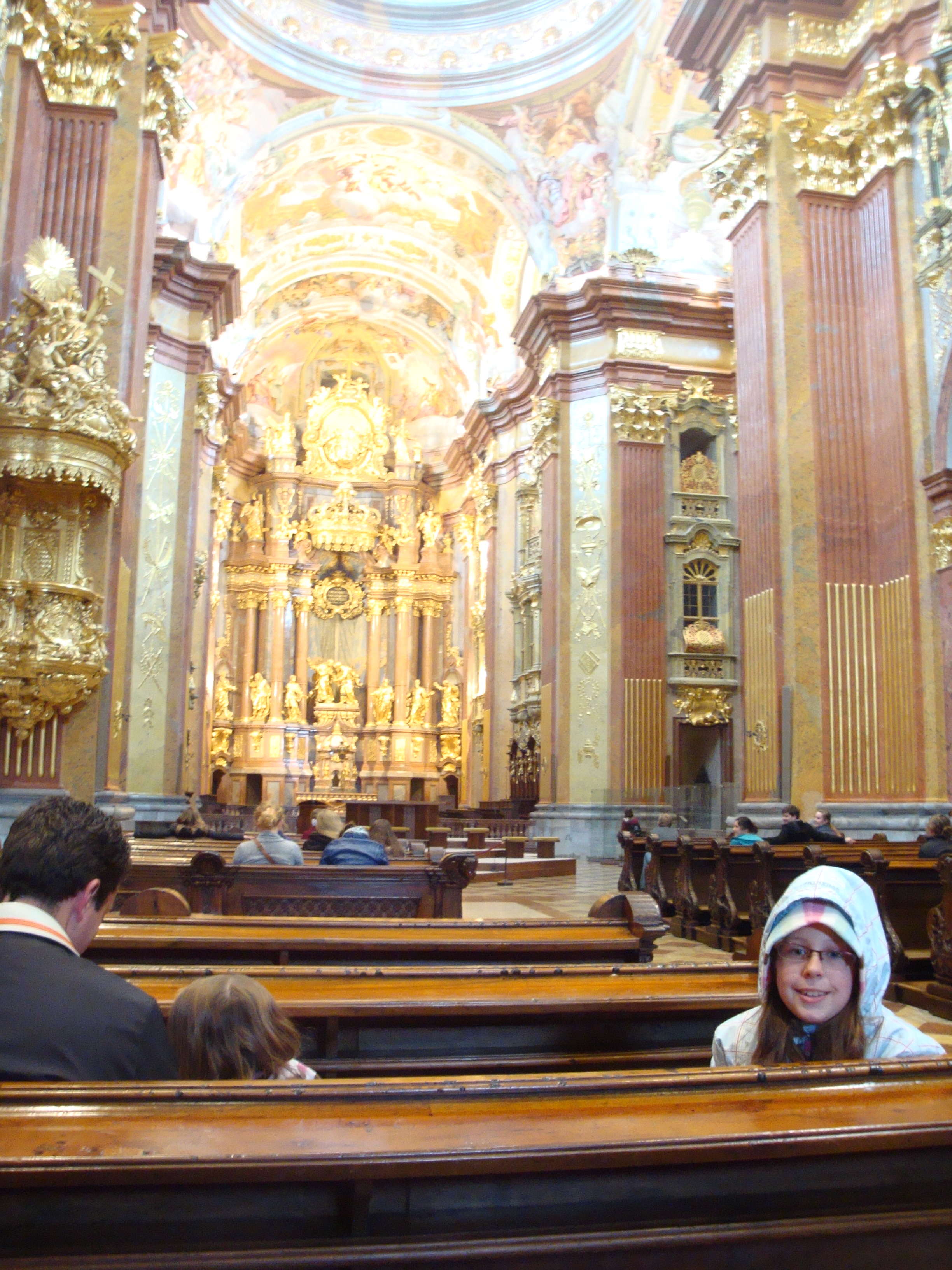 Then he was the predecessor of Haydn as court composer for the Esterhazy family at their palace in Eisenstadt.  Here's a photo of the palace (and me):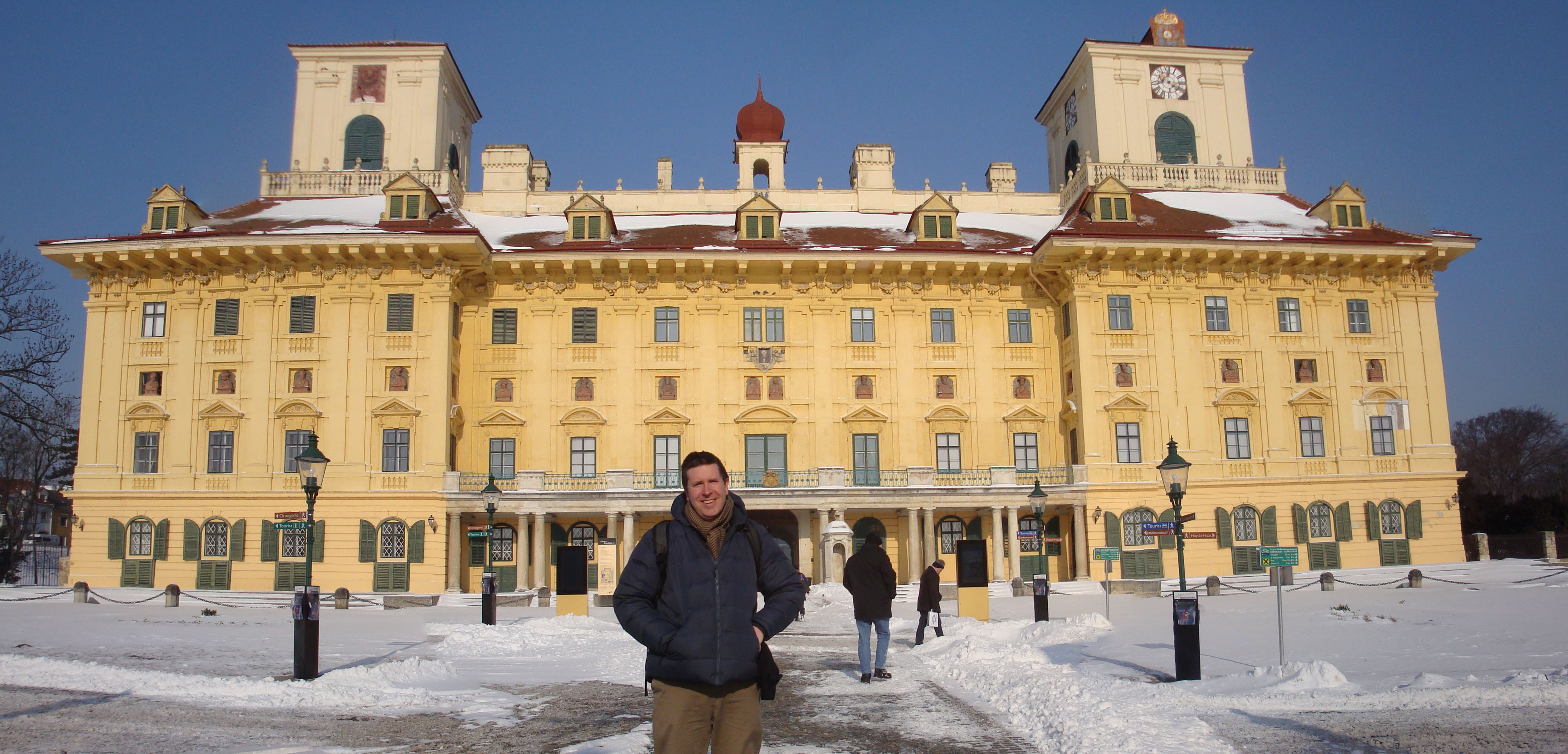 Now for the piece.  Look at the title and, especially, the movement titles:
TITLE: Neuer und sehr curios- Musicalischer Calender: Il Novembre, im Wintermonat (New and Very Curious Musical Calendar: November in the winter months)
I. The gloomy student
II. Menuett
III. Tempest on the sea: Tempo de bon guosto
IV. Menuett
V. The mill: Tempo passato
They're so unexpected!  Here's why!  In the Baroque Era (1600-1750), most titles were formal and, let's face it, somewhat stodgy.  For example:  "Concerto in A minor, Op. 13, No. 7" or "Trio Sonata in B-flat Major, Op. 44, No. 3"
But here, Werner has given it a somewhat tongue-in-cheek, almost silly title—"New and Very Curious Musical Calendar."  So that's one unexpected thing.  Then the movement titles are also unexpected, at least the 1st, 3rd and 5th movements, because they are programmatic titles (titles that are descriptive of an image or storyline).  Programmatic titles did not become de rigeur for instrumental music until the 19th century!
DESCRIPTION OF THE PIECE:
Here's the first movement—"The gloomy student."  As you listen to it, picture the image Werner had in mind when he composed it: a "student, gloomily starting the school year."
Movement Two is a rather short minuet, but it still sounds programmatic.
Movement Three—"Tempest on the Sea."  Again highly programmatic, and really quite similar to the music of Vivaldi.  Why do we not hear more of this composer?
Movement Four is another minuet.
Movement Five—"The Mill."  According to the composer, he was using the mill as a symbol of the people of the village getting ready for winter.
HIGHLIGHT:  For me, movements three and five are the most exciting (programmatically speaking).  In any event, I'm excited by this unique program music of the past.
WHAT'S LEFT TO LISTEN TO BY WERNER?:  Unknown.  This is mainly due to the fact that he worked for the Esterhazy family and therefore didn't print much of his music. It was to be performed in the palace and that's pretty much it.  I'll still be seeking out more from this composer…