March 7, 2016
(1908 – 1992)
This is a photo I took recently of Mt. Messiaen in Parowan, Utah.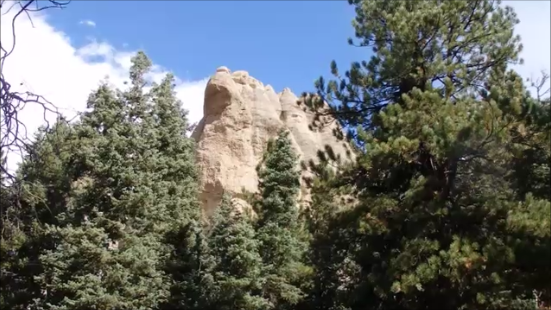 It is the only mountain (that I know of) in the entire world named after a composer.  Why would there be a mountain in the middle of Utah named after an avant-garde French composer?  In 1971, Alice Tully, an opera singer and wealthy patron of the arts (there's a concert hall at Lincoln Center in New York named after her) commissioned a work by French composer Olivier Messiaen to be premiered as part of the United States of America bicentennial celebration.  The only stipulation about the commission was that it be "about" the United States in some way.  Messiaen researched the United States in advance to get inspiration for his work and was particularly taken with southern Utah, particularly Bryce Canyon. He and wife, pianist Yvonne Loriod, traveled to Utah in 1973 to explore the amazing views and hikes found in Utah's state and national parks.  The resulting composition refers specifically to Bryce Canyon, Zion National Park and Cedar Breaks.  A few years later, the city of Parowan decided to honor Messiaen's visit and composition by naming a mountain after him.  If you want to visit Mt. Messiaen, I have included detailed instructions in a YouTube video! Check it out!
Before telling you more about the piece I've chosen to look at, you need to understand one of Messiaen's main compositional elements.  Messiaen was fascinated by bird calls and incorporated them into most of his compositions in some way.  Check out this delightful YouTube video of Messiaen himself explaining and imitating some birdcalls followed by his wife playing his interpretation of them on the piano.  Truly delightful.
TITLE: Des Canyons aux Étoiles for Piano, Horn, and Orchestra
DESCRIPTION OF THE PIECE: The work is divided into three sections with twelve movements total.
Fair warning.  I don't think this piece is to everyone's taste, but I encourage you to give it a chance.  Keep in mind his fascination with birdsong and the way he translates that to the piano and other orchestral instruments.  Read on and you'll discover more.
Part ONE:
Le désert ("The desert")
The 1st movement sets the stage for the journey through southern Utah with a solo horn followed by various birdcalls as reproduced by the orchestra and the solo piano.  You can watch a performance of the first movement here:
There is also the sound of the wind (provided by percussion instrument) at 1:48 in the video.
Les orioles ("The orioles")
The 2nd movement, unsurprisingly, is about birds.
3. Ce qui est écrit sur les étoiles ("What is written in the stars")
The 3rd movement demonstrates another fascination of Messiaen, namely religion.  Messiaen was a devout Catholic his entire life.  This movement is inspired by a reference from the book of Daniel in the Old Testament
The title of this movement also reminds me of a quote from Messiaen, recalling what he and his wife felt at they hiked out of the depths of Bryce Canyon:  "I had to raise myself from the depth of the canyons to the beauty of the stars. Having left the canyons to climb to the stars, I had only to keep going in the same direction to raise myself up to God."
Le cossyphe d'Heuglin ("The white-browed robin-chat")
This movement is for piano alone.  If you listen to just the first 30 seconds, you'll hear nothing but Messiaen's bird-call imitations.
Cedar Breaks et le don de crainte ("Cedar Breaks and the gift of awe")
If you skip to the :30 second spot in this video you'll hear the trumpet mouthpiece used in an unusual way.  But then at 1:02 you'll hear the awe of the beauty of nature (particularly the awe of looking down into Cedar Breaks).
Part TWO
Appel interstellaire ("Interstellar call")
Messiaen said that this movement was inspired by two scripture references:
Psalm 147: 3-4 – He heals the brokenhearted and binds up their wounds. He determines the number of the stars and calls them each by name.
and
Job 16:18 – O earth, cover not my blood, and let my cry have no place.
This is a movement for unaccompanied horn and has become a standard solo recital piece for horn players all over the world.  Here's an artsy video I found on YouTube featuring this movement:
Bryce Canyon et les rochers rouge-orange ("Bryce Canyon and the red-orange rocks")
And here's a YouTube video of this movement.
See if you can imagine the red-orange rocks of Bryce Canyon conveyed through this music.  Keep in mind, Messiaen had a condition that one out of 10 people have on some level or other, called synaesthesia.  Here's the rather confusing definition from Merriam-Webster: "a subjective sensation or image of a sense (as of color) other than the one (as of sound) being stimulated."  In other words, when one sense is occurring, you experience another—you smell sound or you taste images or in Messiaen's case, when he heard sound, he saw or sensed or felt a specific color that was attached to the sound.  This affected the way he composed as well.  Some of the dissonance that you hear in this movement could very well be the way he was seeing the colors of Bryce Canyon.
Part THREE:
Les ressucités et le chant de l'étoile Aldebaran ("The resurrected and the song of the star Aldebaran")
Le moqueur polyglotte ("The mockingbird")
La grive des bois ("The wood thrush")
Omao, leiothrix, elepaio, shama ("Omao, leiothrix, ʻelepaio, shama")
Zion Park et la cité céleste ("Zion Park and the celestial city")
In this final movement, Messiaen was inspired by Zion National Park.
HIGHLIGHT:
For me, the highlight is the seventh movement, the one about Bryce Canyon (scroll up a ways).  Maybe it is because we visited it so recently, or perhaps it's because it starts out with Messiaen's treatment of the bird calls in the piano and orchestra at the beginning of the movement.  Or perhaps it is because after all the dissonance, Messiaen inserts triumphant, quite tonal chords that occur near the one-minute mark.  In fact, if you listen starting 1:00 you'll hear a tonal chord followed by a series of dissonant chords that resolve at 1:18 in a really pleasing way.
WHAT'S LEFT TO LISTEN TO BY MESSIAEN?:  A lot, but I'll keep working at it.